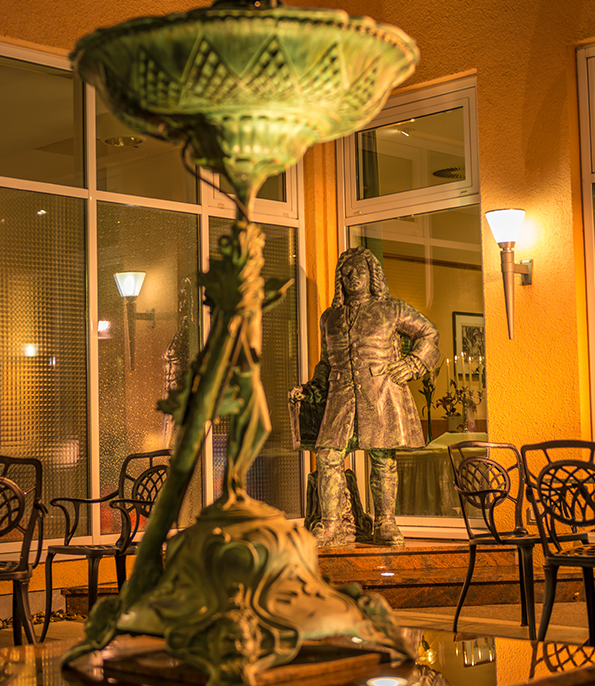 Your Dorint Hotel Charlottenhof Halle (Saale)
Reside in style in the Handel city of Halle an der Saale.
Halle: The greenest major city and the largest architectural landmark in Germany. Hardly any other large city is as green and culturally adorned as Halle an der Saale. Let yourself be enchanted by our university and music city.
Dorotheenstraße 12, 06108 Halle (Saale)
Telephone: +49 345 2923-0
Fax: +49 345 2923-100
Email: info.halle-charlottenhof(at)dorint.com
Reservation center Hotel Dorint Charlottenhof Halle (Saale):
Reserve now!
City centre
800 m
Station
200 m
Airport
17 km
A warm welcome
Our four-star superior hotel is located in the cultural capital of Saxony-Anhalt. Experience the Art Nouveau ambience, culinary delights and relaxation, as well as events, conferences and functions entirely according to your ideas.

It would be a great pleasure for us to welcome you soon in Halle (Saale).

Yours
Christine Gering and the #HotelHelden of the Dorint Charlottenhof Halle (Saale)
StaySafe by Dorint
Saxony-Anhalt: Due to persistently high numbers of infections with the Corona virus (SARS-CoV-2/ Covid-19), the 3rd Amendment Ordinance to the 15th SARS-Cov-2 Containment Ordinance (SARS-Cov-2-EindV) has been in force in Saxony-Anhalt since 23.12.2021. In compliance with the following requirements (as of 23.12.21), we are allowed to offer the following services:
Tourist overnight stays: we are only allowed to accept guests upon presentation of proof of complete vaccination or recovery from the SARS-Cov-2 virus (2G).
Non-tourist overnight stays are permitted with compliance to 3G access. Guests must be vaccinated, recovered or tested negative and present proof at check-in.
The 2G access rule also applies to our food service operations. Only vaccinated or recovered guests are allowed access.
For our wellness areas (pools, sauna, fitness studio) the 2G access regulation applies.
Events and meetings up to 50 participants are allowed under 3G access regulation. Participants must be vaccinated or recovered or present a negative Corona test result, which must not be older than 48 hours for a PCR test and 24 hours for a rapid test. Attendance of 51 or more participants is permitted subject to 2G access rules. Participants must be either vaccinated or recovered.
Exceptions to access restrictions apply only to persons for whom there is no general vaccination recommendation by the STIKO and persons who are not allowed to be vaccinated for health reasons and who present an appropriate, original written certificate from their doctor that includes their full name and date of birth. These guests must also present a negative Corona test result at check-in, which must not be older than 48 hours for a PCR test and 24 hours for a rapid test.
Children up to 6 years of age are generally exempt and underage students up to and including 17 years of age are exempt from 2G-/2G+ access restrictions and the testing requirement upon presentation of their student ID. The exemption from compulsory testing for pupils does not apply during the vacations (18.12.2021-09.01.2022).
We are required to check the respective proofs (vaccination card, proof of recovery, negative test result) in conjunction with your valid photo ID (ID card, passport) and keep a corresponding attendance record.
We ask you to adhere to the prescribed distance regulations (min. 1.50 m) at all times. There are several disinfection stations distributed throughout the building. Please use them to disinfect your hands regularly. Wearing a medical mask is mandatory in all public areas and our restaurant.
Due to frequent and very last-minute changes of the State Chancellery of Saxony-Anhalt, we do not assume any liability for the correctness and/or completeness of the contents. Please additionally inform yourself on the official website of the State Chancellery at: https://coronavirus.sachsen-anhalt.de/.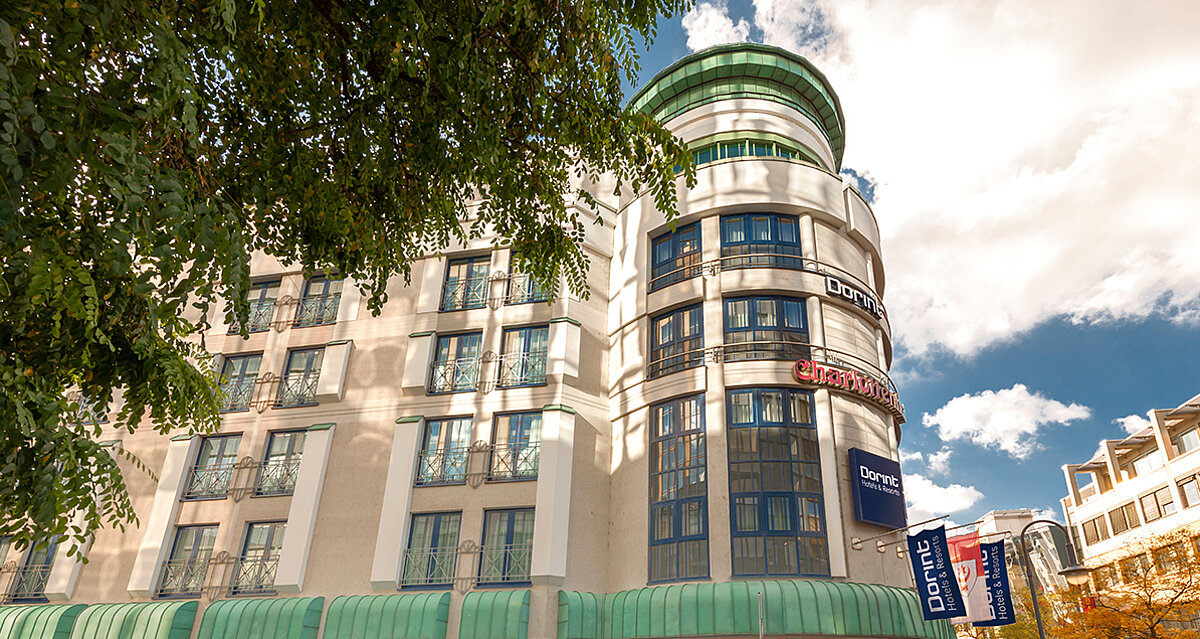 Hotel Dorint Charlottenhof Halle (Saale)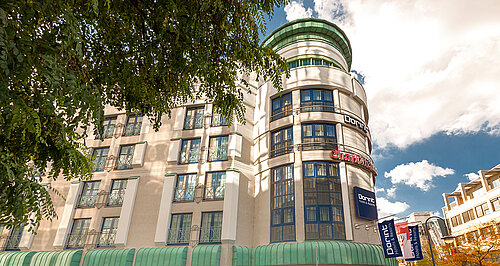 537 m² event space
Family-friendly
Central location
Dorint makes dreams come true.
We have the right activity for every explorer and bon vivant: simply browse through our offers and decide on your favourite experience. With us you can discover holidays in a whole new way: Make a wish!
Real people, real experience, real emotion.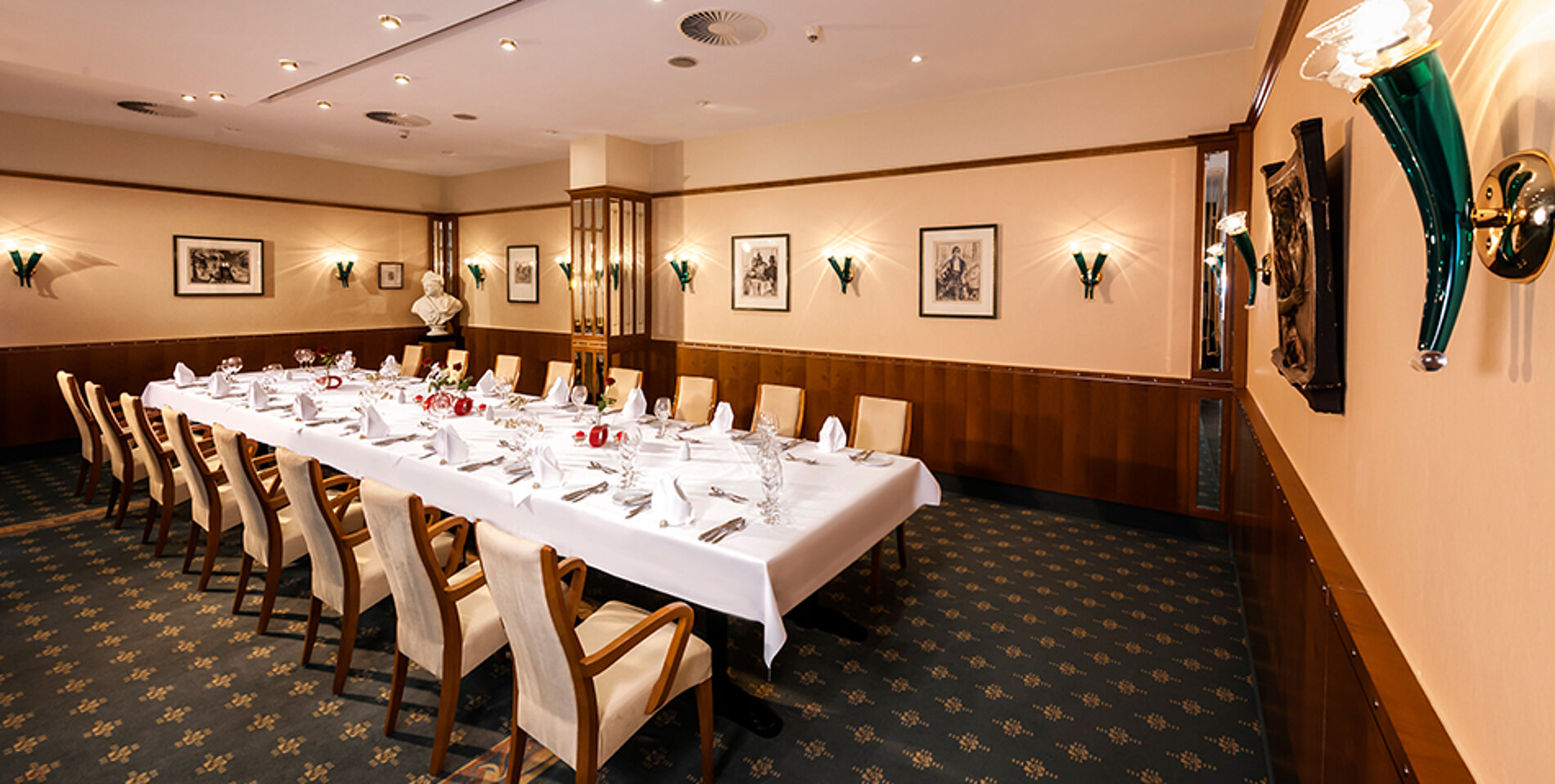 537 m²
Event space
Large or small events, birthdays or conferences - with our event rooms we will find the right place for your event.
Activity
Relaxation
Family time!
Enjoyment
Culture
nature
The following hotels are managed by the independent subsidiaries of Dorint GmbH (these subsidiaries then as hotel operator) in their own name and for their own account:

Dorint Charlottenhof Halle (Saale)
Dorint hotel in Halle (Saale) Betriebs GmbH
Aachener Strasse 1051 - 50858 Cologne, Germany
Managing Directors: Jörg T. Böckeler, Bettina Schütt
Local Court Cologne HRB 93931
VAT ID No.: DE279972281